Turn Your Vision into an Amazing 3D Jewelry Design 
Require 3D jewelry design? At Sarkissian Luxury Studio, we design with high precision and exact measurements to exceed your expectations. We are perfectionist New York jewelry designers – experts in sketching, rendering, and converting a hand-drawn design into 3D illustration. 
We believe every outstanding design begins with an idea. And, creating a stunning 3D jewelry design is the first step to bringing life to your concept. Our talented modelers have ample experience and expertise to provide you designs with meticulous detail in every speck.
How We Create Jewelry 3D Designs
We begin the process of creating 3D designs in our in-house jewelry design studio. Sketching is the first step.
Sketching:
Here, a picture is made to understand your requirements.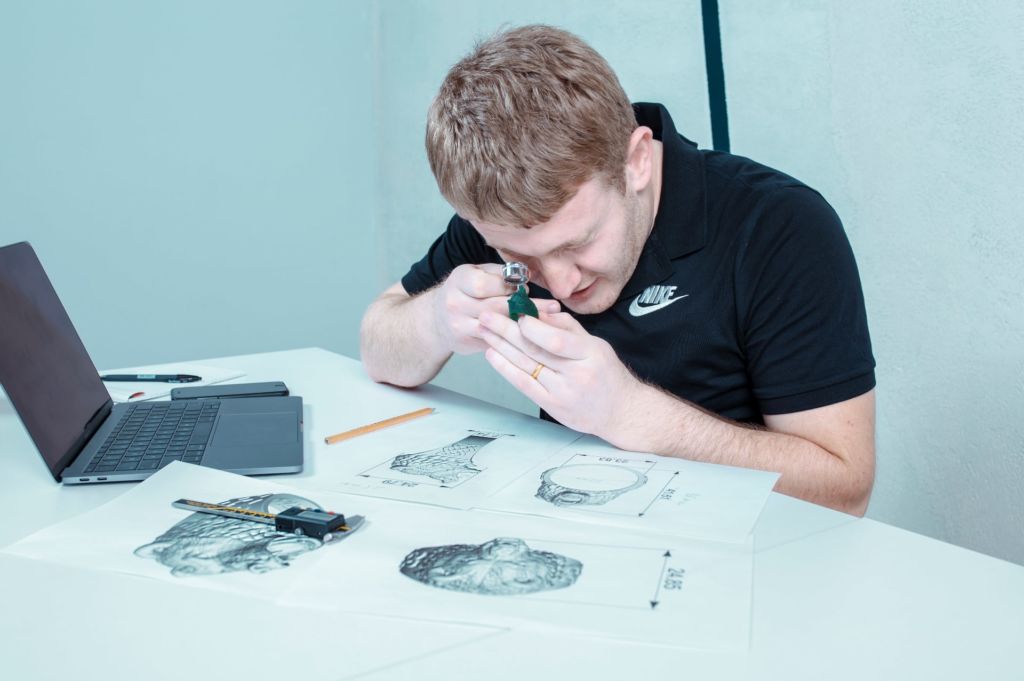 Modeling:
In this stage, we visualize the accuracy of future jewelry pieces using 3-D software.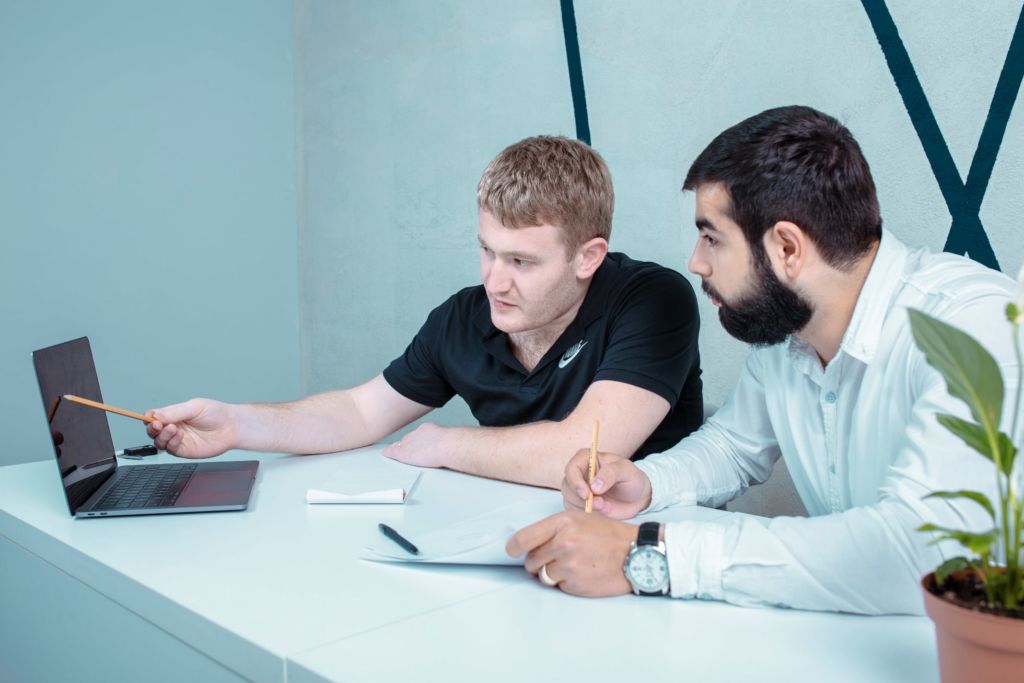 Rendering:
Followed by completing your model, 3D jewelry rendering helps create computer-generated photos to check the accuracy of jewelry pieces.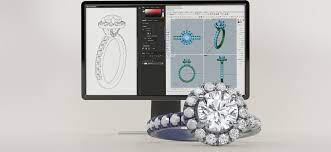 Animation:
The animation is about turning a 3D jewelry design into a 360-degree motion effect.
Social Media Rendering and Animation:
It can help you present a real-like experience of your jewelry pieces. You can use it to create your social media campaigns and banners to grab the attention of your potential customers.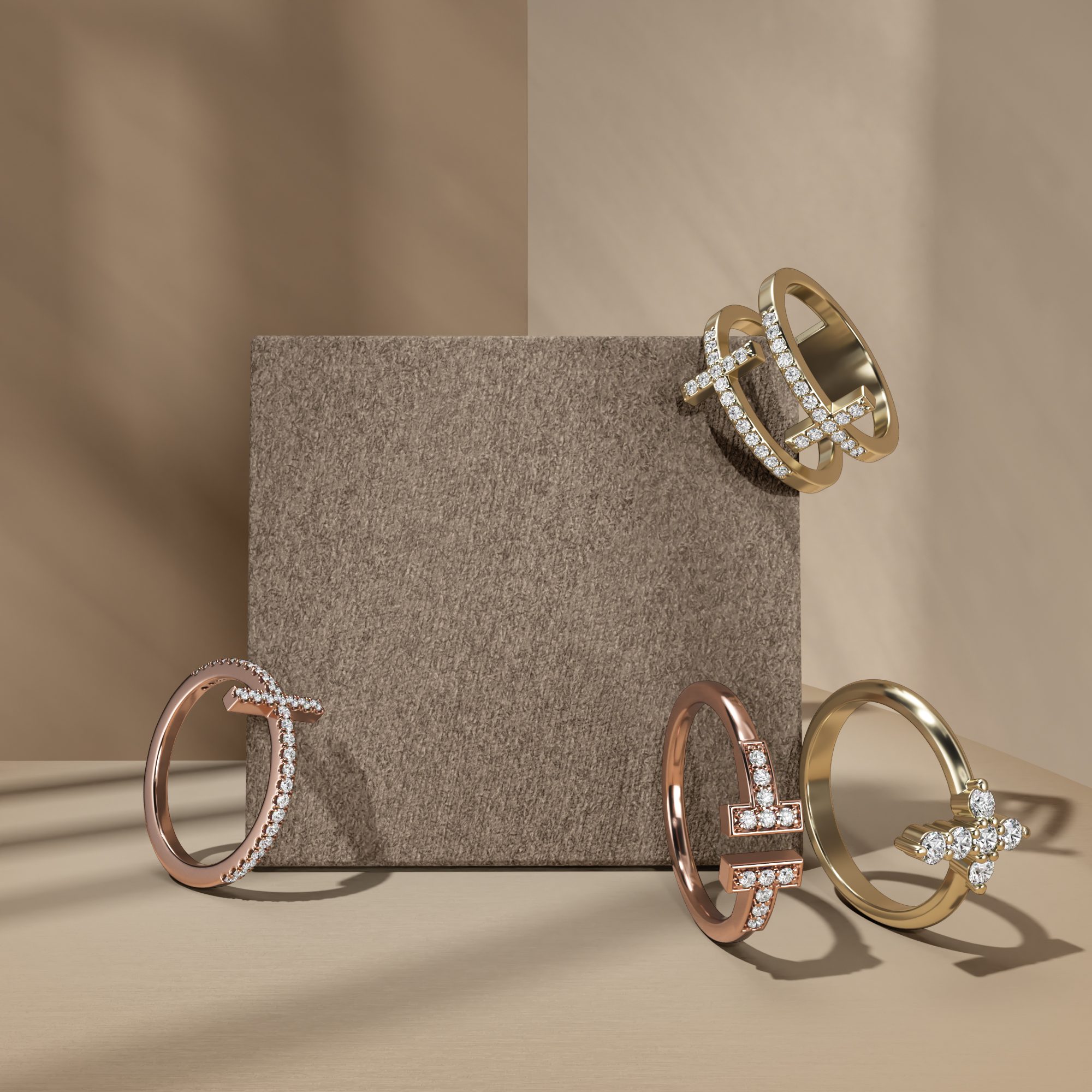 What We Need from You 
Although sketching is the first step to creating a stunning jewelry design, the process of turning your jewelry idea into reality begins a long time before that. It is when you contact us for the first time. You provide us with crucial information like your requirements, vision, and expectations. 
How to Contact Us?
There are multiple ways to reach us out and discuss your project:
Choose any of the methods to contact us to begin with your jewelry design project. 
What You Should Share with Us
We begin your project with sketching, and for it, we would be requiring some basic details – measurements, jewelry types, stone types, etc. If you already have designs of your future jewels, we skip this step and save your time. In this case, you only need to share the detailed information of a jewelry piece, like visual content, measurements, stones, etc.
For modeling, we require files like sketches, drawings, images, stone measurements, and model measurements.
For rendering and animation, we can help you with creating files. Our animators add a 360-degree motion effect for a better visualization experience. Also, if you already have a 3d file format, STL, or Obj files, you can share them with us.
You surely want to promote your future jewelry pieces on social media to create a buzz around them. Make your social media 3D social media rendering and animation campaigns stand apart from the crowd and gain popularity by using out. Through social media rendering and animation, you can provide your potential customers with the actual-like experience of what a product looks like. Know more about how our social media rendering and animation services can help you here.
How We Communicate with You for the Project
Apart from direct communication over the phone, we follow some more professional techniques to maintain a more streamlined communication line and manage the entire process.
For file management, we use Dropbox. When it comes to communication, we use Slack. However, we're open for communication on any platform that you prefer. Our aim is to create a constant, easy line of communication to make sure that things remain on track throughout the project.
Revision and Delivery
A 3D jewelry design is perfect when it suits your requirements and exceeds your expectations. For that, you may require to revise a design multiple times – even if you've shared your plans. At Sarkissian Luxury Studio, we help you revise your plan. Depending on the design and revision requirements, we can revise it once or twice, that too for FREE. 
How Much Your 3D Jewelry Design will Cost?
At Sarkissian Luxury Studio, our aim is to help you get the desired 3D Jewelry Design in the easiest, quickest, and most cost-effective way. The price of a project entirely depends on the 3D jewelry design you require, the size of your project, and unique requirements. 
For details, contact us via email or our social media account. We are excited to collaborate with you for your next jewelry project.