Get your jewelry ideas converted into a sketch in the shortest time. Sarkissian Luxury Studio is here with professional jewelry sketch design services to give life to your designs that are still sparking in your mind. 
Whether you are a manufacturer or a jewelry retailer, Sarkissian Luxury Studio is your jewelry design studio with the best resources and the most dedicated team of professionals to help you get a fresh jewelry line – starting with sketching. You just need to express your thoughts on a piece of paper, and leave the rest to us. We've some of the best New York jewelry designers who can create accurate, easy to understand sketches in just 24 hours.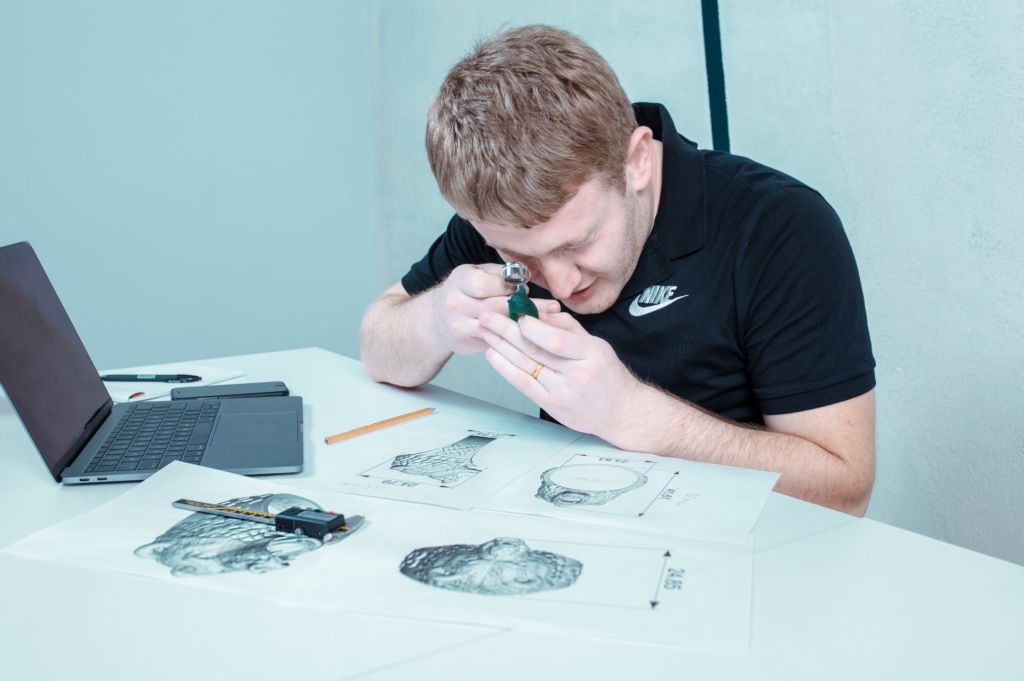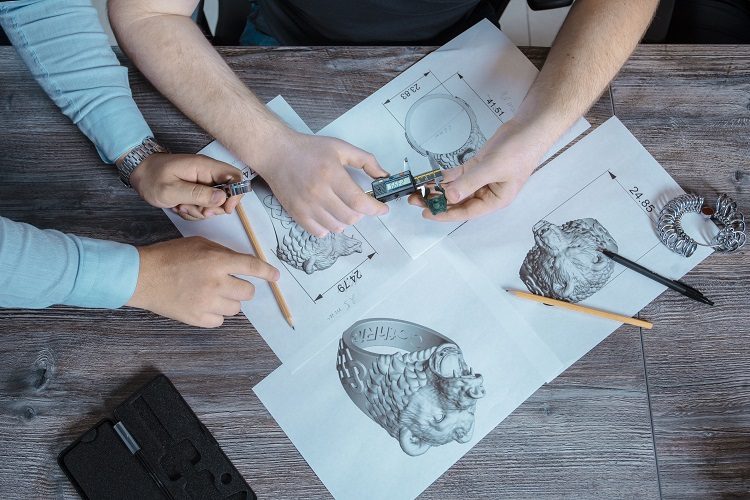 What We Need from You
In the jewelry design process, sketching is the first step. But, before we start creating your dream pieces, there are some inputs that we need from you. 
We would be requiring basic details like measurements, jewelry types, stone types, etc. We've a team of experienced designers who use their imminent skills and advanced resources to give a beginning to your ideas. 
Why Us for Jewelry Sketch Design 
Whether you are a jewelry retailer or a big brand, when you want to introduce a creative line of jewelry, jewelry sketch design is the first step. It is a way of giving a new life to ideas in your mind. In the beginning, you'll have a rough idea of what your future jewelry will look like. Sketching is the process of converting those raw ideas into actionable sketches. 
Our team of professionals digitally recreates any idea or concept in the shortest time with the desirable superb results. We not only quickly convert your visions into sketches but also let you express your creative thoughts or even tiny ideas. After understanding your requirements, our designers combine your imaginative input with their knowledge to create a work of art.
And we do it within 24-hours!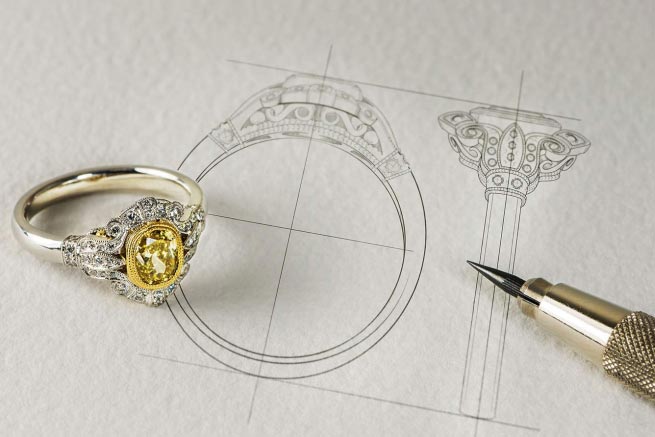 In addition to quick sketching, we ensure quality services you can be confident in to help make your dreams, and your clients' dreams, a reality. So, save your time and accelerate your jewelry-making process with professional, reliable jewelry sketch design services.  
After sketching, we can also help you with modeling, rendering, animation, and social media rendering and animation. 
For details, contact us via email or our social media account. We are excited to collaborate with you for your next jewelry project.