Rendering and animation help your jewelry brand promote your products well before they are ready for sale. From top tech companies like Apple to small jewelers, many businesses worldwide are harnessing the power of rendering/animation today.
In October 2020, Twitter added 'Like' animation to promote Apple's 'Hi, Speed' event. In the animation video, a heart can be seen surrounded by multiple concentric circles.
However, this is not the first time when Apple used Twitter's 'Like' animation to promote its event.
And, Apple isn't the only company that has been using animation to promote its products, events, and services. Several popular jewelry brands use animated jewelry digital advertising ideas to promote their products. One such example is Van Cleef & Arpels. The French luxury jewelry company, which is famous for its century-old heritage, creates fantasy worlds in its digital campaigns to lure its potential customers.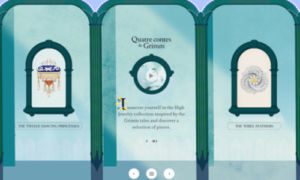 Apart from using animation on its official website, Van Cleef & Arpels makes use of its social media channels to promote its new ideas. For example, it creates fun, engaging Instagram stories and animated fairytale narratives to drive traffic to its website.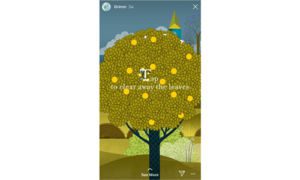 Importance of Animation in Marketing
As per a report by Smart Insights, around 92% of marketers believe animation and video marketing are an important part of modern marketing.
One of the most amazing things about animation is that it is versatile. You can use it for your jewelry brand's logo, gifs, advertising your products even before they are ready, and so on.
Animation Helps Make Lasting Impressions
Various studies in the past have shown that people remember things they see longer than things they hear or read.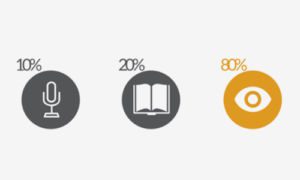 When you own a jewelry brand, providing your potential customers with an image or a video of your product can help make a long-lasting impression.
Animation is Easy to Understand
When it comes to jewelry design, a video can provide clearer information than a written piece. Depending on how a copy is created, it may be difficult for the audience to understand what the writer wants to explain. However, when they watch an animation or a video, they can see what exactly the brand wants to say.
Animation is Fun
Will you choose fun jewelry creative ads or long text messages from a jewelry brand? If you pick the first option, you fall into a category chosen by most people. Videos and animation are a fun way to convey your message to the audience. Using attractive graphics and an engaging storyline, you can keep your audience excited about your products.
Animation Enables You to Promote Your Product When It's Not Created
One of the most amazing applications of rendering and animation is that it enables you to promote your products, even when it is not created yet. It can be a great idea to know your audience's views on a product. This will enable you to understand what people may or may not like about a product, which as a result, may encourage you to create jewelry designs that are liked by people.
How Animation Helps Advertisement Your Jewelry Brand and Products
You can incorporate your animated explainer video in your marketing campaign to make it help your brand grow. Here are some ways you can use animation and rendering to spice up your marketing efforts.
Before launching your new jewelry product, you can create a buzz around it by creating animated videos and sharing them on social media platforms like Facebook, Twitter, Instagram, etc.
Post product videos on online communities
You can create animated videos of your products and share them on online communities like LinkedIn and forums where people are looking for new jewelry designs.
Play the video at an event
If you host jewelry events or attend them frequently, an animated video of your upcoming products can be a useful medium to show in an event and create hype about them.
How Can Sarkissian Luxury Studio Help You 
At Sarkissian Luxury Studio, we've a team of professional jewelry designers who've mastered the art of creating and presenting visual content that can help you promote your jewelry pieces on your official website and social media accounts. 
We, at Sarkissian Luxury Studio, understand the importance of an animated video in the new product launch process. It helps you promote your new product and test it, even when it is not ready for sale. It means you don't need to have a physical product to promote it among your customers. Through rendering and animation, you can create impeccable videos to attract your audience. 
https://www.pinterest.com/pin/430867889359345876/
Also, we understand your urgency to get unique pieces without compromising the quality. We value your time and help them get the best of rendering and animation for online marketing. Talk to us to know more about how we can help you with your jewelry animation needs!