One of the most unique gifts that most of us share to surprise our loved ones is a piece of jewelry. For most of us, stunning jewelry pieces have always been a unique symbol or representation of the occurrence of significant events. Even recognized sources like Statista have shown that the jewelry market in the United States will generate a revenue of more than $30 billion in the next five years. Now, that is something extravagant to know.
On the other hand, the new generation shoppers prefer to skip traditional designs and switch to something contemporary when shopping for silver, gold, and diamond jewelry. This has inspired the jewelry brand owners and designers to turn their rare metals and gemstones into exceptional. Putting in simple words, every production stage of creating those extraordinary pieces that you see at brands like Tiffany & Co. is precisely planned out and designed.
Here the question is to plan all the production processes in a proper way to get the exceptional desired output. The output depends on all the factors of production process, especially CAD creation. The final look of your jewelry product depends mostly on a CAD model. Currently, part of the casting houses prefers to have a CAD team in house, while, other hold the opposite stance. The notion of whether casting houses should have a CAD team in place is still questionable. But don't worry! This article will tackle some real advantages and disadvantages your casting house can thrive with, keeping the CAD team as a creative force.
Advantages Of Keeping In-House CAD Team
CAD models have a plethora of benefits over manual drawings that have made them essential in the casting process. Here's how CAD experts help manufacturers
• Improve Accuracy in Casting Process
CAD designs' accuracy is unparalleled. With almost no scope of errors, they generate a positive impact on the overall manufacturing process. The advantage is two folds when the CAD team works in alliance with the manufacturing team. This is simply because the shared knowledge and expertise between two departments results in perfect designing and drafting.
• Increase In Customer Convenience
Customers, particularly jewelry retailers, find it easy to assign all tasks when a company keeps the CAD team in line with the casting process. They do not need to invest extra time and money at another place to take care of their CAD orders.
• Amplify Productivity and Profitability
On average, there is a 3x increase in productivity when workers create simulations in CAD, resulting in time efficiency. The saved time thus can be used in completing a higher number of tasks.
This improvement is also recognized on diverse fronts like quality, cost reduction, and profitability. That's right: CAD tasks coupled with manufacturing help a company gain more profit than ever before.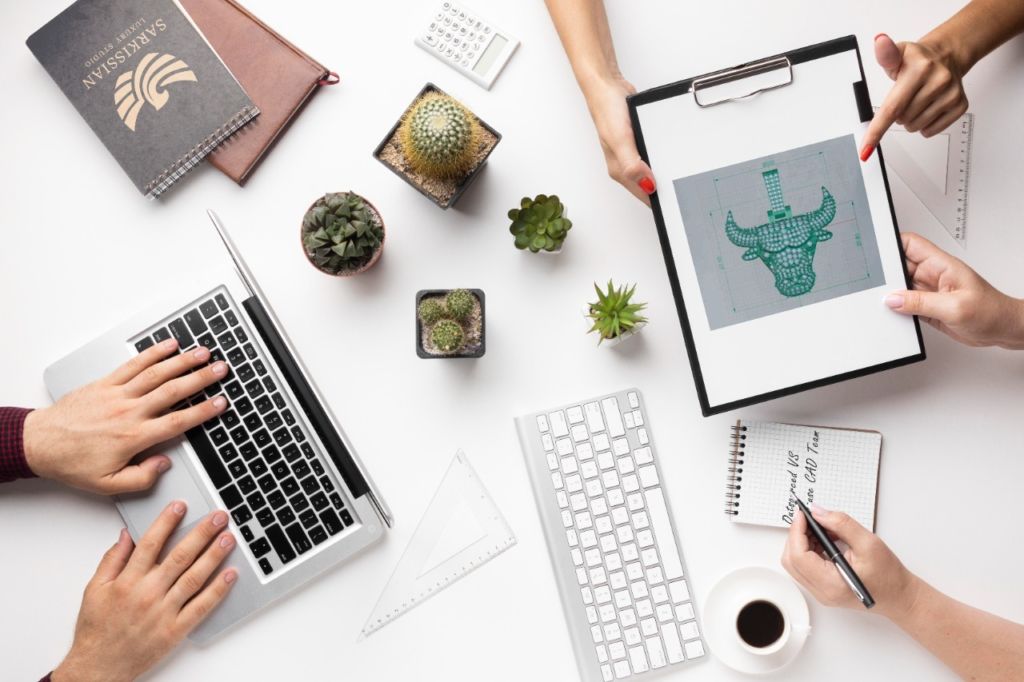 Advantages Of Outsourcing CAD Team
• Getting sound recommendations
You may find many jewelers in the market saying that, "this is the only way we have done it for years. Honestly, with the rise of outsourcing services and the emergence of the gig economy, this will not always work. The same aspect applies to jewelry design. There are several cutting-edge technologies available out there that can help you optimize the processes. However, only professionals know how to do this thing right! A professional team of CAD designers will not only introduce state-of-the-art designs. Still, it will also share the most suitable and informed recommendations regarding the material and related specifications. Isn't that amazing?
• Save on time and hefty costs
When working with an in-house designer, you are only paying for the work done in those particular hours. This situation means the in-house person will only design the thing, and that's it. It goes without saying that there might be casting houses that might not prefer to invest or may not have that much budget for hiring more designers. Momentarily, when you outsource a CAD team will help you be efficient with time management. It simply means you will have a dedicated team that will work on their own and move the jewelry design process from concept to completion in no time.
• Receiving expert guidance every time
Last but not the least, hiring a professional of the same experience and skill can have a significant impact on your overall budget. This is where again, outsourcing a partner for jewelry designing services acts as the game-changer. You would love to know that when you work with an informed team of outsourced designers of high skill, you actually get things done at a very low cost.
Further, you always receive useful insights and guidance from them, ensuring that your jewelry meets the latest design and quality standards effortlessly. Because when CAD tasks are coupled with manufacturing, they actually help the jewelry company gain more profit than ever before.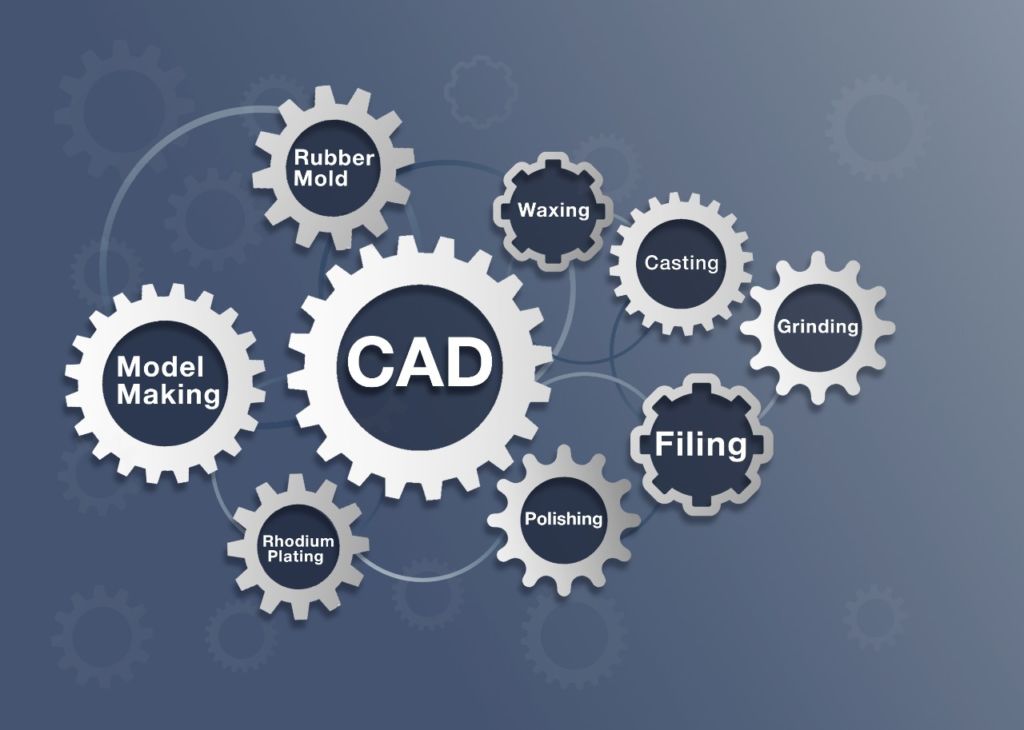 At Sarkissian Luxury Studio, we are a full-service custom jewelry design company, working according to the exact needs of our customers for more than ten years. Our perfectionist CAD designers are already aware of the manufacturing process. They go the extra mile on each jewelry casting project to help you relish outstanding results.
As of now, when you have read and understood that outsourcing CAD designing services can free up your time and your resources from the designing work. Why not assure efficacy with high-quality jewelry designing services and only receive what you expect comfortably?
Got any questions? We are here to help you. Get in touch with us.