The wide range of options out there may leave you in an overwhelming stage, especially when it may come to choose one of the best jewelry designers in NYC. Customers nowadays are lucky to have so many choices, but the number of factors that one needs to consider during the whole process can be tiresome for many.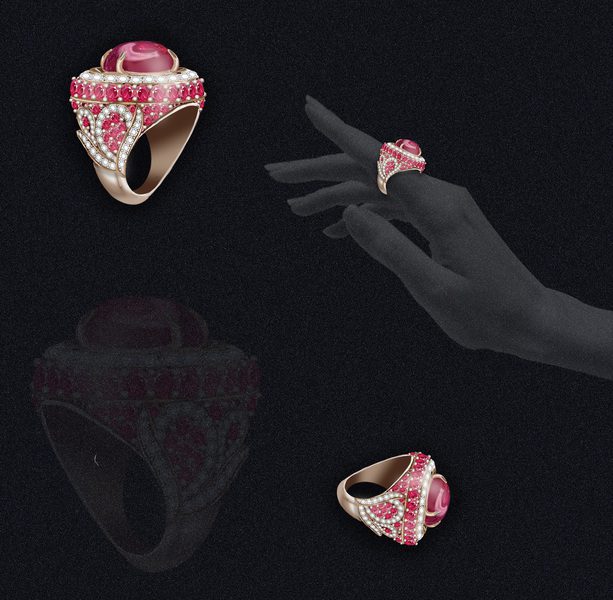 Definitely, you will wish to have an expert team for your next 3D jewelry design that reflects the best of your personal taste and recommendations. Yes, we actually meant hiring a dedicated team that knows enough about the impeccable style and quality of diamonds and other precious stones. Additionally, custom designs for your collection's jewelry pieces simply mean you are working under the decided budget and not trespassing your policies.
Today we are here with a quick rundown that will let you decide much easier who could be the most suitable designer team for your next jewelry collection. So, let's get started with it.
Look Out for Designer Studios That Fascinate You
Just like every other important decision, you should do enough research on locating the best designer studios as well. Just shortlist some options by searching on Google or any other search engine and go through their website. Then, contact them for more details and check customer feedback on their website or social media channels. To get more idea about them, go through their list of services, how they carry out the process, and how long they have been in the same business?
You will find studios that may focus on bridal jewelry or individually on gold and diamond jewelry designing. So before you choose, know their specialization to understand their strengths, techniques, and line of styles.
Go Through Their Credentials
Reputable jewelry designers studios will always have valid certifications to verify their expertise and skills related to the industry. You can look for their credentials on their website or just request them in person during the interview. Bear in mind that studios with capable jewelry designers in NYC, known for their professional and outstanding performance can only stand your expectations in the long run while making sure that all the professional codes of ethics are followed. The team of experts will always work hard on your designs while respecting your budget and responding timely, hence serving you a gold standard customer experience.
Factors Not to Miss in the End
With so many luxury CAD studios offering 3D design jewelry, things may seem challenging to you, especially if you own a jewelry startup. Choosing a jewelry design studio is totally a personal decision. Still, you should discuss your vision and preferences with the designer team in advance. Meeting the team and creating a stunning jewelry design that will just WOW your customers is the best thing you will get to experience.
In simple words, always choose a luxury designer studio or brand that has been a top-notch option in the industry and has successfully met their partners' expectations. Remember, the perfectionists will help you with mastering the design from sketching to modeling, rendering, and full-fledged animation. Yes, those stunning samples, casting patterns, and 3D finished pieces will give you a real-time experience. Don't forget to know how competitive their prices are, what approach they follow for the designing process; do they offer any NDA that ensures your intellectual property's security, and how timely they are in terms of service delivery?
So how are you helping your jewelry business to thrive in this competitive era? Let us know your suggestions and experiences in the comments section below; we'd love to hear from you.