Engagement rings have always been a symbol of love and loyalty. Each couple chooses their rings accordingly to express their individuality and quirks. While there's a certain standard to engagement rings, not everyone chooses to follow it. 
Some couples choose to break the mold, but at the end of the day what matters is the important question and the ring that represents them. "Will you marry me?" are the words that can send any woman into a frenzy, but sometimes the ring that comes with them can get the woman to lose her mind. We have collected a list of such rings, in this article, you'll encounter the worlds most famous engagement rings.
Beyonce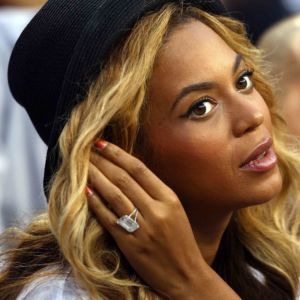 Beyonce and Jay Z are both very successful artists and producers with a combined net worth of $1.35 billion. It's no surprise that their engagement ring showcases their high status in society and their excellent taste in fashion. When Beyonce's ring first appeared on social media, people couldn't stop talking about it, but who could blame them? She rocked an 18-carat dramatic emerald cut diamond. The jeweler behind the mesmerizing and classically shaped ring is Lorraine Schwartz. 
Cardi B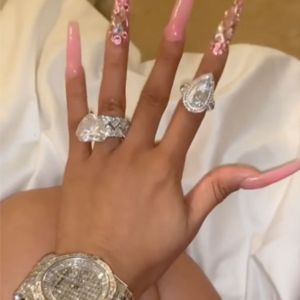 Cardi B didn't get one famous ring, instead, she received 2 famous engagement rings. Her first ring consisted of a huge pear-shaped 8-carat diamond surrounded by smaller tapered diamonds. Her second ring came as a surprise to both her and her fans alike. On her 27th birthday, her husband Offset had a waiter bring out the final course for Cardi on a silver platter, but instead of a dessert, it was a heart-shaped diamond ring. The ring was made by the famous Pristine Jewelers and according to reports it ranks in at 100-carats.
Meghan Markle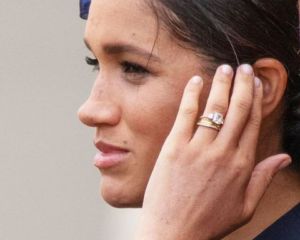 Meghan Markle's engagement ring caused a huge wave of discussions on the internet. Prince Harry chose the classic route for his wife, reminding everyone about the beauty of traditions. The ring was a combination of old and new things in the royal family. Prince Harry took the small diamonds from his mother's, Princess Diana's old collection, yet added a new center stone. The centerpiece is a diamond from Botswana which was a reference to the couple's adventures in the country. 
Katy Perry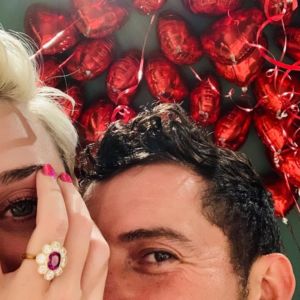 Katy Perry has one of the most unique rings among the celebrities. The famous pop-star confirmed her engagement with Orlando Bloom via Valentine's day Instagram post where she showcased her stunning ring. The engagement ring consisted of colorful diamonds, forming into a beautiful flower on her finger. The centerpiece is a 4-carat pink oval-shaped diamond, with 8 smaller white diamonds surrounding it in a circle.
 The classic halo design in the yellow gold was given a unique touch to fit Katy Perry's style. According to a diamond expert, the price of the ring is estimated to be around £4 million or higher. It's hard to imagine a better confession of love from a significant other. What girl wouldn't dream of receiving a similar gift from her husband after hearing the most important question of her life?