No matter the culture and age, all women around the world have a love for earrings. This love has led many to pay insane prices for this piece of jewelry. Many would say that it's not so much about money, but more about the social status that you earn. People have been using jewelry as an indicator of wealth and social standing all over the world and they continue to do so till this day.
Whether you're looking to get something for yourself or you're simply a fan of jewelry, we have compiled a list of the world's most expensive earrings. You'll find out about the most expensive earrings, their history as well as their current owners. Without further ado, let's learn about these curious items.
Harry Winston Drop Earrings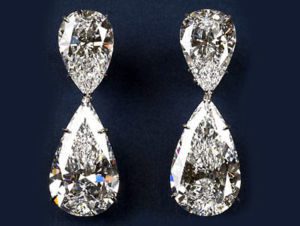 Harry Winston's jewelry is famous for its beautiful appeal and expensive prices. These particular earrings cost around $8.5 million breaking the record of Winston's other pair that cost $4.8 million. You only need a simple glance at these gorgeous diamond drop earrings to understand the reason behind the price. 
Harry Winston designed the earrings back in 2006 with the combined weight of 60 carats. However, the size of the diamonds isn't the only thing that influences the price. The masterful craftsmanship is evident in the earrings. Every detail looks absolutely stunning.
Golconda Earrings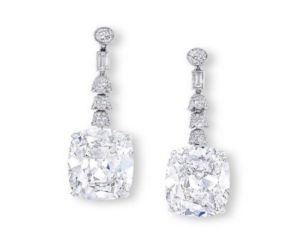 Golconda earrings have the reputation of being very exquisite and expensive. However, the Gloconda diamond earrings managed to surpass all of their other creations both in price and in design. Golconda made the earrings out of clear diamonds, each of them weighing 23 carats. The dangle earrings are cut in the old style that's not often seen today. The earrings were sold for $9 million.
Pink Artemis Earrings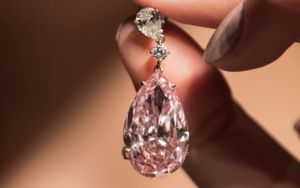 In 2017 a lucky buyer got the Pink Artemis diamond earrings for $15.3 million. The designer made the earrings out of pink diamonds. Experts say that the diamonds used for these earrings are type 2 diamonds. It's one of the best and rarest diamonds in the world. This pair was sold during the Geneva auction in one of the most heated bidding war anyone had ever seen. 
Boehmer Et Bassenge Earrings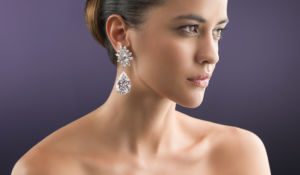 Boehmer Et Bassenge diamond earrings are hard to forget. Each of the pairs weighs more than 50 carats and is completely mounted in gold. As expected, the diamonds in these earrings once again fit the type 2 category of diamonds. Type 2 diamonds are the perfect diamonds. Only 1%  of diamonds fall into this category. Due to this rare quality, the earrings were auctioned for $17.5 million in 2016. 
Apollo Blue Earrings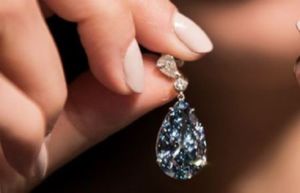 The Apollo Blue diamond earrings set the world record as the most expensive earrings in the world. The same buyer who got the Pink Artemis earrings managed to get their hands on the Apollo Blue earrings as well. They purchased the earrings for shocking $42 million.