Since creative jewelry design is at the heart of our studio, we have asked some of our designers to share their thoughts on what will be some of this year's jewelry trends!
Whether you're thinking of using a particular theme, motif or material source to sketch out your next collection, we hope our Top 5 list can be a fresh source of inspiration! Let's dive into some of our own quintessential picks of gorgeous jewelry which we believe to be trendy for 2021.
The timeless beauty of pearls
Your grandmother loves pearls! Ours too naturally, but it looks like these wondrous gifts from nature are making a comeback in fashion jewelry with a twist! If we take into consideration the classical and snobbish ways to wear pearls, the necklace wins. Although, bracelets are the modern fashion takeover for a romantic night out with that perfect dress like this very elegant piece here following.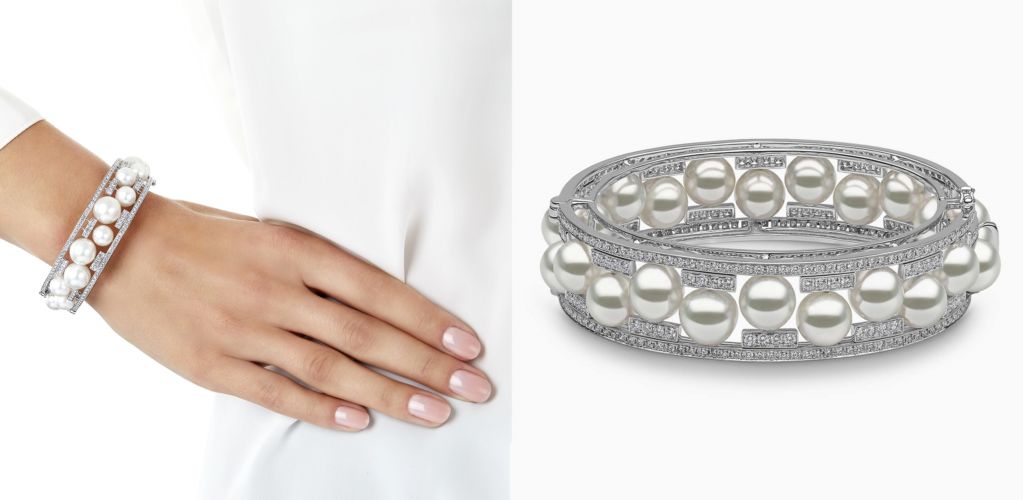 Mismatched earrings: Because asymmetrical is cooler!
Who said that your earring must look identical, at all times? Furthermore, having asymmetrical designs, whether you're rocking stud or drop earrings, expands the versatility of the aesthetic component and makes your admirers look twice at the details! Here's a great example from Irish jewelry designer Stuart McGrath.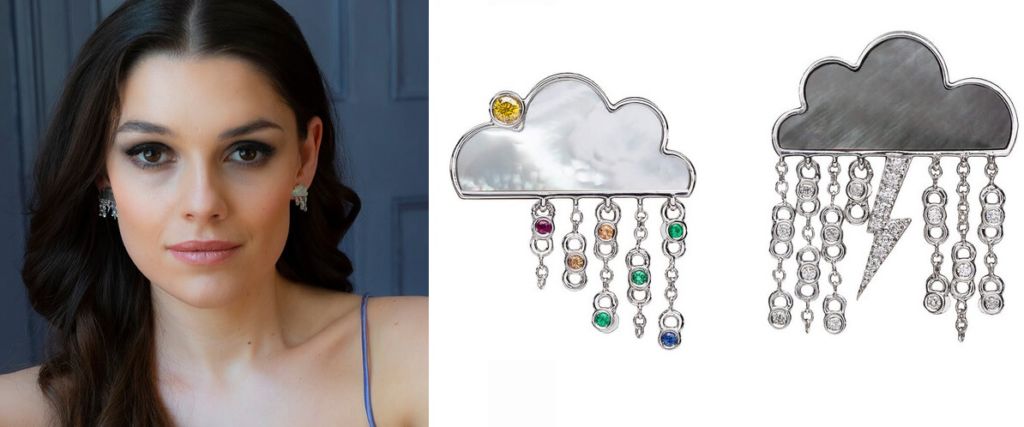 When the rainbow meets enamel
Enamel used in jewelry making always results in an explosion of vivid hues and a great alternative to the classic colored gemstones. Enamel is a decorative coating carved into the metal. It starts as a thin powder, then fused to metals with the use of high temperatures.
Rainbow-colored necklaces are going to be the thing this year like this hard candy-inspired model below.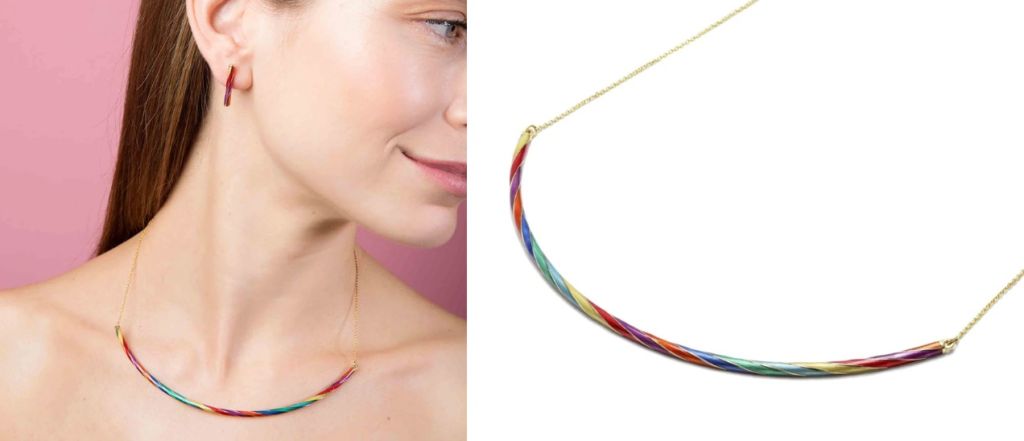 Animals & nature-themed jewelry
Add some wildlife into your jewelry box with pieces inspired by animals and ecological elements such as plants, leaves, butterflies, mushrooms, crocodiles just to name a few. Perfect for those who wish to express their love for animals and the merit of their place on our planet. Here's the Zebra Ring by David Webb for example, splendidly crafted with excellent detail, capturing the majestic richness felt across the animal kingdom.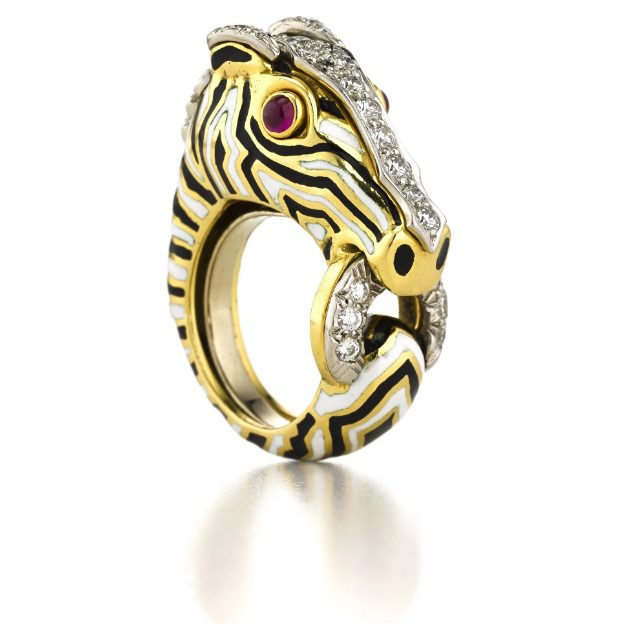 Thick chains & chokers: make a bold statement
Oversized chains are making a solid comeback in the fashion niche and they are packing a punch onto any look they adorn. It is no secret that women are naturally the ambassadress of this style. A fiery silhouette displaying a gorgeous neck, hugged by large precious metals. Now that's a deadly combination!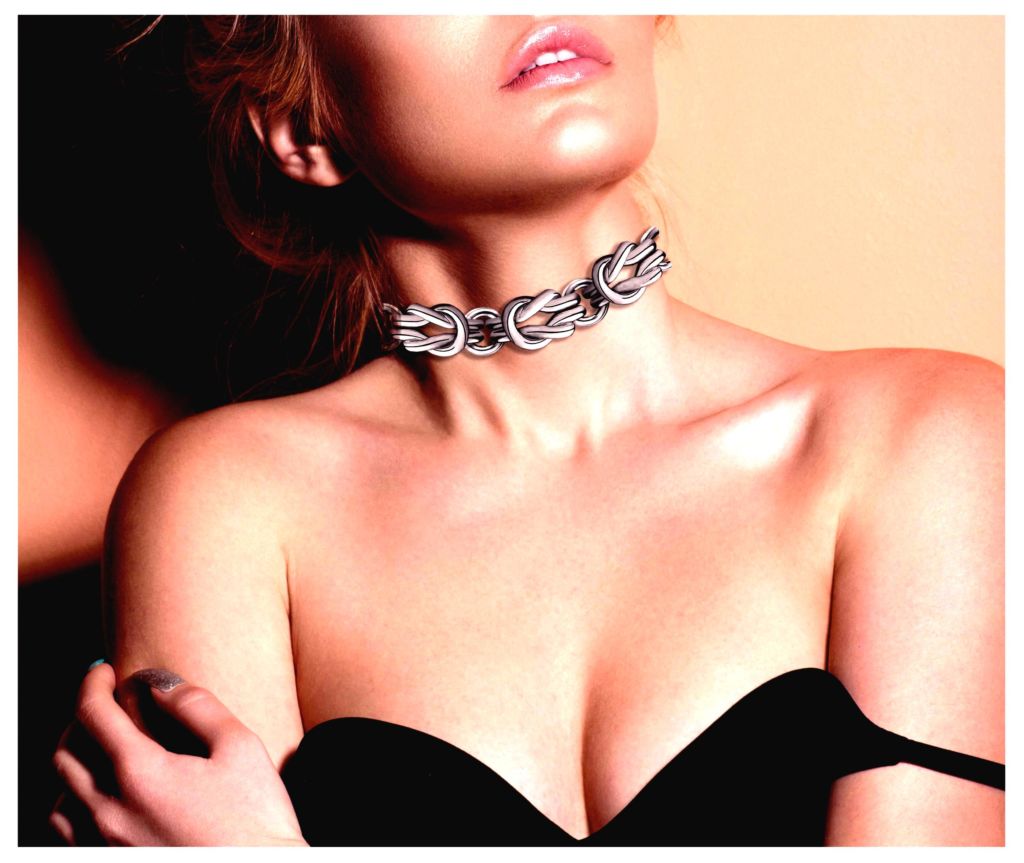 Final thoughts
To sum things up, we think a person's taste for a particular choice of jewelry totally depends on that very person's personality, charisma & style. As a brand, it is your mission to know who your products will speak to exactly and make sure you double down on that with your designs. 
Here at Sarkissian Luxury Studio, our level of creativity and imagination is absolutely limitless when it comes to sketching, modeling & designing entire collections for our clients. Do you have your own ideas and need some help developing them? We would love to hear from you!