Let's get real.
If you have decided not to hire a professional photographer to snap your product images, then jewelry rendering should be your natural substitute.
But how important is it to have high quality & vivid-looking rendered images of your luxury goods? Your ultimate goal is to obtain maximum visual quality by making your model appear as realistic as possible. Right?
In this blog, we will review some key factors such as the significance of technical proportions, working the center stone, color, & adding shadow when producing a successful jewelry rendering versus a bad one.
The importance of technical proportions in CAD jewelry design
Making a digital image look more natural and real begins with precise geometry during the CAD modeling stage. A skilled rendering specialist must take into account the following:
Curvature of edges

Size of the prongs

Visibility of polygon meshes

Determining intersecting objects
For instance, when working on a ring's stone that's nearly touching the prongs, a gap separating these two of at least 0.01 millimeters must be considered. Speaking of stones, let's talk diamond rendering.
Render a diamond to digitally display a full shine
See, every gorgeous diamond has 57 facets through which light reflects from. A master rendering modeler will take this complex yet vital detail, and use it to digitally recreate this natural process. 
With 33 of them on the crown, it becomes quite a challenge when doing the texturing phase. It's really important you dedicate this task to someone who understands the level of work necessary for a realistic reflection and refraction effect. How light bounces and to what direction are factors that must be calculated and proportioned correctly when finishing a rendered image.
If done right, a diamond solitaire ring will end up becoming a much more realistic rendered image for that model particularly and not some cheap digital imitation. We often notice starting or even established jewelry brands that make this mistake. Especially, when the priority in rendering is more accentuated over the design aspect than its technicalities.

Colors, hues & shadow effect when rendering jewelry
This particularly the case when going after a specific yellow or rose gold metal color. I will explain this more in detail. A highly-skilled rendering modeler will understand chromatography & possess the natural ability to differentiate between the different shades in a color. Obtaining a gold that's close to what the human eye perceives, for example, is a great level reached, but not a totally concluding factor.
What if you consider yourself a fine jewelry brand, wishing to set yourself apart from others, thus requiring a very distinguished hue of gold color that's unique to your gold jewelry collection? Haute Joaillerie names like Van Cleef & Arpels, Chaumet, or Cartier just to name a few, all have their own unique definition of what perfect gold shade looks like. What's yours?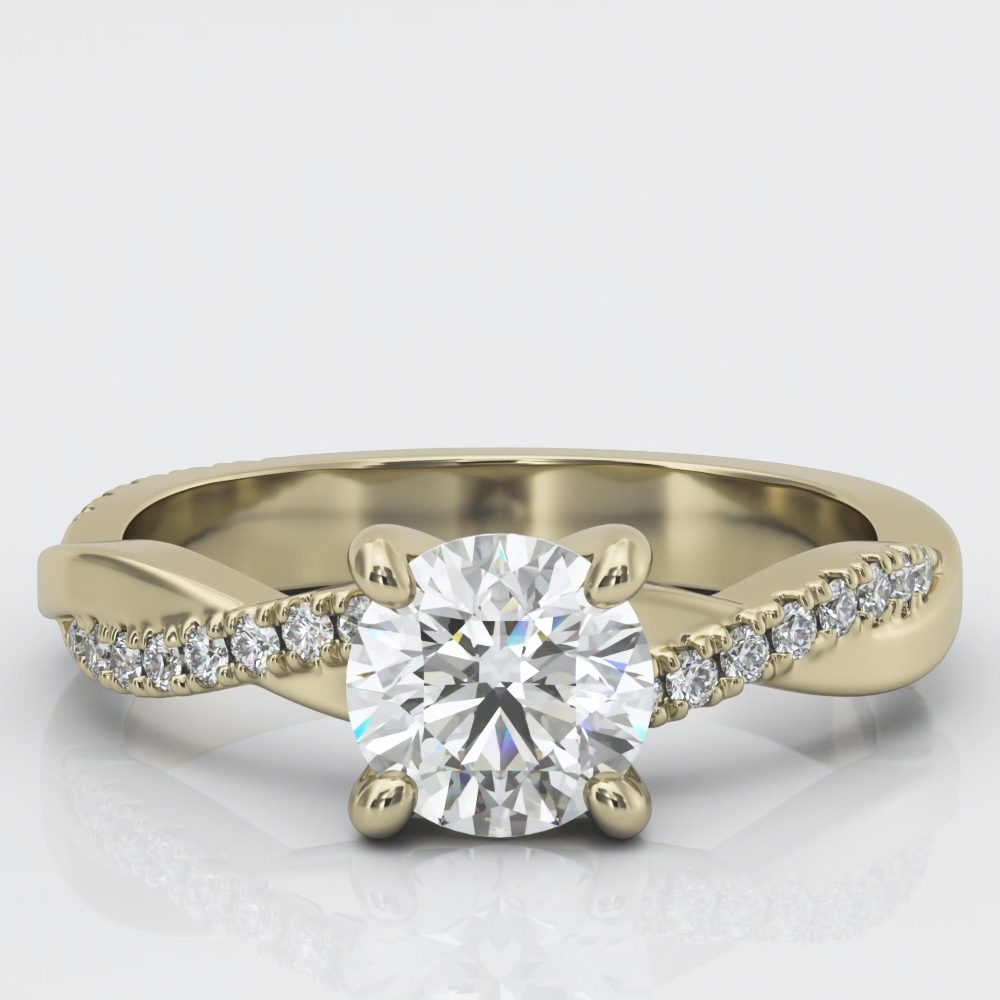 Shadow effects are an important part of rendering. There should be a cohesive flow between all of your product images when it comes to shadows. Having the knowledge to foretell how much a jewelry item requires shadowing, at what direction is it pitching to, the level of transparency needed to blend with the product and background are all things you can't simply jot down, but rather plan in advance. 
This explains the importance of great rendering skills to meticulously craft photo-realistic jewelry rendering that'll play an absolutely influential role when uploaded to your website's product pages or during Instagram posts.
Conclusion
There are a few more secrets behind good jewelry rendering, we will tackle some more in an upcoming post. Until then, we hope these tips will change your perspective on the subject and help you decide who will best recreate your products.
We provide superbly detailed, realistic 3D rendering of Diamond and Gemstone Jewelry. Sarkissian Luxury Studio is a fully-fledged jewelry design center with 6+ years of experience in the industry with a team of highly motivated CAD modeling & rendering masters. Contact us and we will gladly craft a free demo model to show you what we're made of!