We believe building a successful online jewelry business takes patience, good judgment and the ability to use the right tools to run your operation smoothly.
According to Grand View Research, the market size value in 2020 was estimated at $323 billion USD. Now if you ask me, that's a lot of potential buyers and a large cake you may want to take a piece of!
In this article, we will look at the 3 key elements you need to focus on if you want to build a jewelry eCommerce website that will best serve your brand.
Have compelling site content that's updated regularly
Here's the deal. There are tons of jewelry e-stores out with well-established digital marketing teams that are working hard to pump good content.
That content is intended to:
1- Give a voice to your brand
2- Bring more traffic to the website
3- Increase brand and product awareness
4- Boost sales
Your web copy must be parallel with your marketing strategy, enticing your potential buyers to confidently pick your brand and jewelry items over the competition. Every written text shall be cohesive, whether it's your top headline, your product titles/descriptions or your blog posts. 
Speaking of the latter, make sure to hire a good copywriter with SEO knowledge to ensure you are attracting the right customers to your products.
Photorealistic product images: The benefits of CAD
Images speak louder than words.
One thing is clear; physically producing your jewelry items to hire a professional photographer for shooting sessions can be remarkably high-priced. Especially when you're getting started.
Here's an example with Averlino, a brand we have helped with product & design development: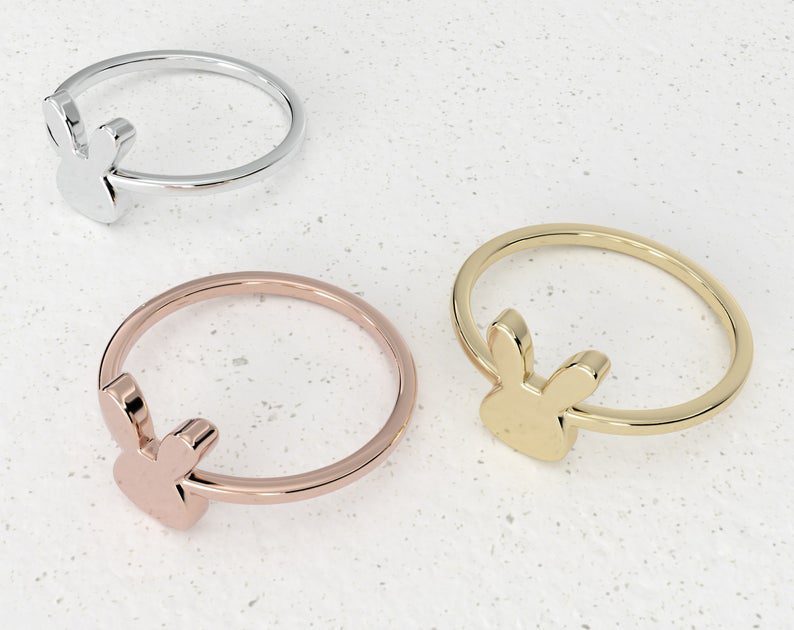 The main advantages of going with digital imagery are:
Having a much more cost-effective solution for product visualization

Ability to create more designs/collections in a shorter timeframe

Faster upload of new product images on your e-shop
Also, high-quality 360-degree renderings, which allows your website visitors to examine your products from every angle with functions such as zooming and spinning work wonders!
Create an easy-to-use and user appealing jewelry e-store
Ok, so you've got a great content strategy matching your brand, amazing images of your jewelry products, now it's time to craft an e-commerce website, making the buying journey of your new customers, an easy and practical experience.
To do that, your site must be easy to navigate with a crisp & clean presentation right from the second it loads on desktop or mobile browsers. There are many e-commerce platforms out there that will do the job, we think Shopify is the best one out there due to its practicality and effortless managing tools from its back-office software.
Your homepage should contain key visual elements such as:
Your brand's logo clearly visible

A slider with images or a video displaying one of your featured products

Top page buttons such as Register/Login, Cart Review, Wish List & Search Bar

Product categories (Diamonds, Engagement Rings, Wedding, Jewelry, Gifts, etc)

A "build-your-own-ring" section if you provide custom design services

An interactive chatbox button to interact with your customers in real-time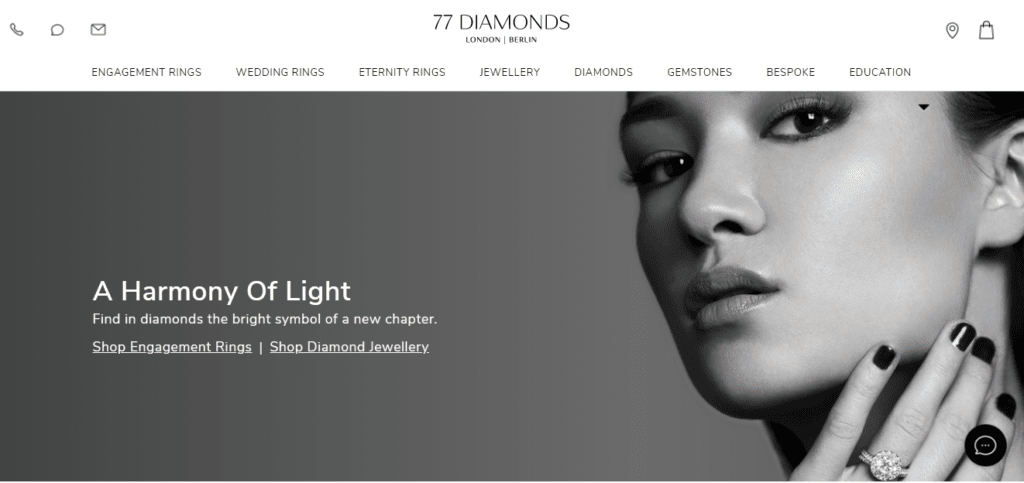 For more insight on this topic, we believe this article can answer many of your questions if you are hesitant about launching your own e-store.
Sarkissian Luxury Studio is a full-scale jewelry design center with specialization in jewelry sketching, CAD modeling, rendering & 3D animation. We also have put together a dedicated and knowledgeable team to help you get properly set up with the right e-commerce solutions.